Flirting is really more of an art form than a skill, and it's not as easy as you'd think to become a master. That's why we decided to put together a few of our favorite flirting quotes to inspire your conversations. From Clark Gable and Sylvia Plath to Will Ferrell and Patti Smith, you'll find the flirty inspiration you need to win your special someone over.
"Will you pretend you're my boyfriend?" – Patti Smith
"I don't know how to put this, but I'm kind of a big deal." – Will Ferrell from Anchorman
"Mind if I get drunk with you?" – Clark Gable from Red Dust
"I don't bite, you know… unless it's called for." – Audrey Hepburn from Charade
"Swoon. I'll catch you." – Ralph Fiennes from The English Patient
"You should be kissed and often, and by someone who knows how." – Clark Gable from Gone with the Wind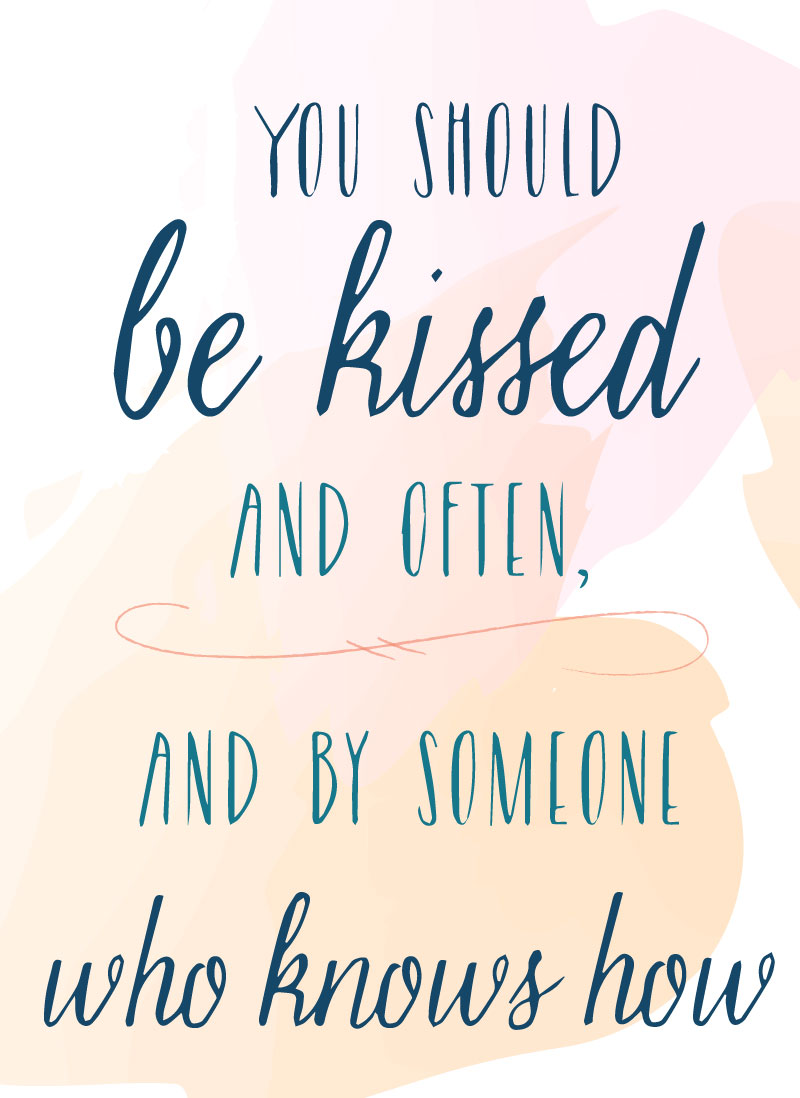 "Kiss me and you will see how important I am." – Sylvia Plath
"I luuurve you, you know? I loave you. I luff you, two f's." – Woody Allen from Annie Hall
"I've always depended on the kindness of strangers."- Vivien Leigh from Tennessee William's A Streetcar Named Desire
Looking for more flirting quotes? Check out Zoosk's Pinterest page.
Images created by talented and lovely Charmagne Kringstein.