Find Women Seeking Men with Zoosk
Zoosk is a fun and safe dating site trusted by more than 40 million singles worldwide.
Join Now
Zoosk is one of the most well-known dating sites in the US, recognized by thousands of members as a trusted way to meet real people. Our site and dating app puts the excitement back into meeting singles online. It's pretty clever too; behavioral matchmaking and neat personalization features make searching for other singles easy, fun and safe. Why not find out what we're all about and give us a go today!
Why Women Seeking Men Choose Zoosk
The truth of the matter is that it can be challenging to know how to meet new, single women. Life is busy and it can feel like you've already met all the singles you and your friends know! But the good news is that online dating with a site like Zoosk can make it easy and fun to meet women seeking men. We have active and interesting members, over 3 million! And that means it's very likely you're going to find women looking for men just like yourself! Here's how.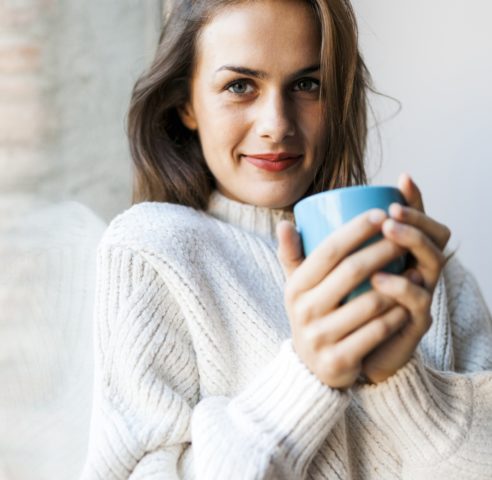 Zoosk is Here to Help
Online dating can be stressful and it can be hard to know where to start. If you're looking for women seeking men, you may feel overwhelmed by the process. This is why we make sure our dating platforms are easy to navigate and great for chatting. We take a personal approach to dating and for us, it's all about the people! 
Your safety is also a top priority. All of our members go through photo and Facebook verification so you can be sure that the person you are talking to is who they say they are. Safety is an important part of dating, especially today for women seeking men. And we aim to make the process as easy and secure as possible so you can focus on the fun parts. Here at Zoosk, our main goal is for you to find a person that really gets you. That's the whole purpose of online dating sites – to find what you're looking for! 
The Best Part? Our Members!
One of the things that sets Zoosk apart is our members. From Tulsa to Las Vegas, we have active and diverse members who are here to meet someone special. With wonderful members from all different walks of life, the chances are good that there's someone who is looking for someone just like you. There's a reason why millions of singles have chosen Zoosk to find a meaningful relationship. 
Maybe your best match isn't who you initially imagined. Or, maybe you never realized what truly makes you happy in a relationship. You'll be able to learn more about yourself by using Zoosk. Even better, Zoosk is great for people of all ages. Whether you're fresh out of college or a senior who's ready to explore the dating world, Zoosk is the right site for you. With so many different ways to match, we're here to help you find exactly who and want you're looking for! 
What's the point of scrolling through dozens of profiles that don't match what you're looking for? This is why we have more ways to find your match. Zoosk uses SmartPick technology with behavioral matchmaking to send you daily matches. And the more you use it, the better the technology works. With advanced search filters, you can also personalize your criteria, including age, education, kids, smoking and more.  So if you feel like you don't know where to start looking for women seeking men, we make it a little less stressful.
Zoosk also has the Carousel feature, which works like familiar swiping apps and lets you rate profiles, send crushes and swipe yes or no. And you can even see who has viewed your profile. We believe dating should be easy and fun and designed our site so that you can choose whatever ways work best for you to find single women. Looking for real people with real intentions? We've got you. 
More Online Dating Articles
Ready to give it a try? With so many success stories, maybe the next one will be yours! Your one in a million might be closer than you think! Don't be afraid to put yourself out there, remember, it only takes one match to find your big love and you'll never know if you never try. We're here to help you every step of the way. Why not download the app or sign up today and get ready to start meeting local women seeking men just like you! 
Sign Up Today