It's fall, ya'll! The leaves are changing color and the days are getting shorter. The weather is getting colder and the drinks are getting warmer. Who doesn't want to snuggle up and get romantic with someone special? Whether you want to venture out or stay in, there are plenty of romantic things to do this season.
So to help you start it off right, here are our top 10 date ideas for the fall.
10. Take a scenic hike (and follow it up with a picnic).
The great outdoors looks even greater in the fall, so grab your comfy shoes and a blanket, and make the most of it.
9. Enjoy a romantic canoe ride.
Being in a small and isolated environment like a canoe creates instant intimacy. Let your guard down and let the conversation flow.
8. Stroll through a pumpkin patch.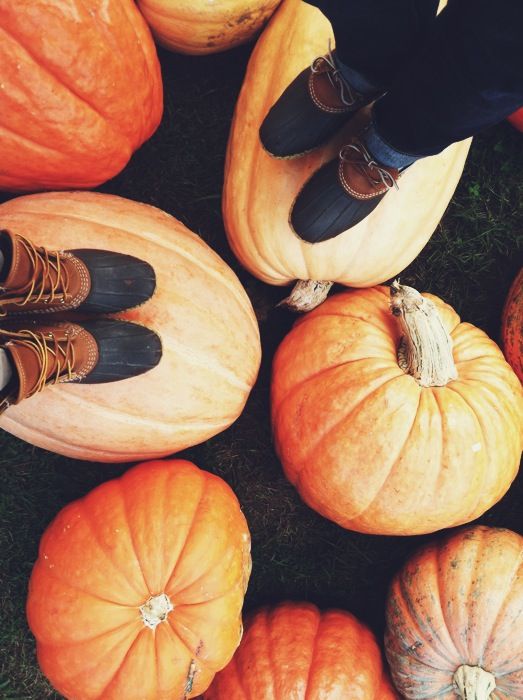 The warm colors in a pumpkin patch create a romantic backdrop for a lovely date. Enjoy the brisk fall air, while you hold hands and pick up some pumpkins along the way.
7. Go to a Halloween costume store.
Watching your date play dress up is not only entertaining; it also allows you to catch a glimpse of their playful and goofy side. And if your date isn't afraid to try on anything, it shows you that they don't take things too seriously, which is always a plus!
6. Cozy up around a fire.
Warm up around a fire in your backyard or create one in a romantic location near you, and let the sparks fly.
5. Hop on board a haunted hayride.
There's no better excuse to snuggle up with your date than when you're on a haunted hayride. The fun and bumpy ride is also guaranteed to make the two of you laugh and enjoy the moment together.
4. Go apple picking.
Hit up the closest apple orchard and grab a basket. Enjoy the smell of the delicious air and feel the touch of the crisp autumn breeze while you hand pick some fresh apples. For fun, you can even challenge your date to see who can fill up their basket first.
3. Carve a pumpkin.
Stay inside and show off your pumpkin carving skills while sipping on some hot cocoa. If you lack the skills, don't worry. Your date will be happy to see you step out of your comfort zone and try something new.
2. Enjoy a cider tasting.
Is there anything better than warm cider on a cold fall day? Taking your date cider tasting is a surefire way to impress them. If you can't find a place that offers cider tastings, take them to a brewery and sample some fall beers (like a delicious pumpkin beer).
1. Get your scream on in a haunted house.
If you can't make it to Universal Studios in Los Angeles this month, hit up the scariest haunted house in your area! It's always fun to discover how your date will react inside a haunted house, and there is nothing more satisfying than watching someone get scared! If you're both scared of the idea of entering a haunted house, conquer your fear together. It will only bring you guys closer together.
There you go, those are our top 10 date ideas for this season! We hope you find someone special and use one of these ideas on your next fall date.