Final Rose: The Bachelorette Kaitlyn Bristowe gave out her final rose to Shawn Booth after she accepted his wedding proposal on the show's season finale earlier this week. Now that the newly betrothed couple are official, they're concentrating on their upcoming nuptials. "I would get married [in Vancouver]," Canada native Bristowe said during a press conference. Booth added: "Either there or Vegas with Elvis, we're still trying to figure that out." They haven't ruled out getting hitched on TV, either. "We would consider it," Bristowe said. "We'd have to definitely sit down and have a conversation about it. I think we love the idea of having a summer home in British Columbia or Vancouver and living in Nashville. I think that sounds [like a] pretty big deal." Welcome to married life, folks!
Have Mercy: Full House fans were treated to a blast from the past when John Stamos, a.k.a. Uncle Jesse, posted an Instagram Monday of his hand and Lori Loughlin's, a.k.a. Aunt Becky, embracing over a Full House script. The two pair, who, from the looks of their Instagram accounts, don't age, are shooting the T.G.I.F. reboot along with castmates Bob Saget, Candace Cameron Bure, and Jodie Sweetin. We always knew Uncle Jesse and Aunt Becky were "forever."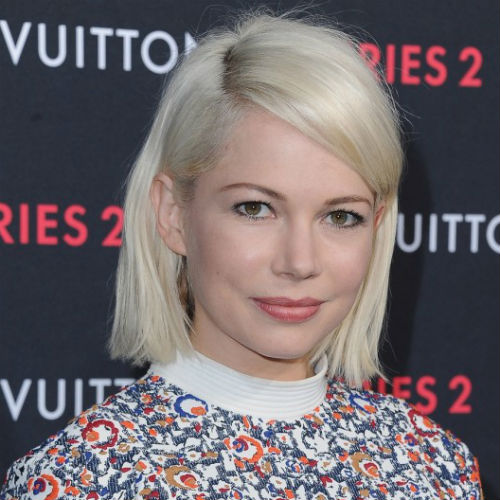 New Couple: Michelle Williams is turning a new page in her dating life. The Oscar-nominated actress is reportedly dating Jonathan Safran Foer, who wrote Extremely Loud & Incredibly Close. The Brooklyn-based pair met through mutual friends. "I'm not surprised that Michelle is attracted to him," a source told US Magazine. "She loves books. She reads almost every day!" In fact, the actress told Nylon Magazine that her love of books was "consuming, or isolating, I guess." She even admitted she had "walls in my apartment made of books. The source adds, "With Jonathan, Michelle looks finally at peace and genuinely happy." Looks like it's a match made in storybook heaven.
Love Tryst?: Did Ben Affleck cheat on Jennifer Garner with their nanny? If recent rumours are to be believed, then yes. Reports say that Christine Ouzounian, a woman who once nannied for the couple's three children, struck up a romance with the actor this past spring while Affleck and Garner were separated. Ouzounian's friends are claiming the 28-year-old is "in love" with Affleck. Allegations of infidelity have plagued the couple's marriage for years, however, the Batman v Superman: Dawn of Justice star denies the affair. "The story is complete garbage and full of lies," a rep for Affleck says. "It's shameful. We are considering legal options."
Just Married: Director Guy Ritchie tied the knot to model girlfriend Jacqui Ainsley on July 30 in England, and it looks like it was quite the star-studded night. Guests included Brad Pitt, David Beckham, Jason Statham, and Rosie Huntington Whitely. Other celeb names on the guest list were Sting and his wife Trudie Styler, George Clooney and Amal Alamuddin, and Gwyneth Paltrow. The couple began dating in April 2010, and are parents to sons Rafael, 3, Levi, 13 months, and daughter Rivka, 2. This is the second marriage for the Sherlock Holmes director. Ritchie was previously married to Madonna for eight years until they divorced in 2008.
Photos by: Extra TV, Entertainment Weekly, San Francisco Gate, People Magazine, US Magazine